Medical Marijuana Use Can Jeopardize Washington Child Custody Cases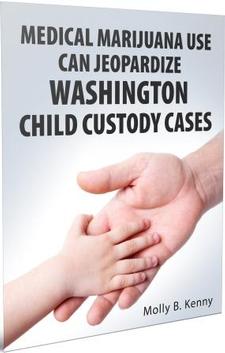 Although medical marijuana has been legal in Washington State for many years, it is a frequent issue in child custody battles. This often causes issues when determining visitation schedules and custody permissions.
In this concise report, Bellevue family law attorneys at the Law Offices of Molly B. Kenny will take a closer look at this complex issue and examine the valid arguments raised by those on both sides of the dispute. This informative and user friendly report answers a number of questions and concerns that many parents have when considering a divorce that involves medical marijuana use. In this free report we will discuss:
The history of medical marijuana in Washington State.
Questions to consider about your child custody case.
Facts about medical marijuana and child custody.
If you, or somebody you know, would like more information regarding medical marijuana's effect on child custody cases, we encourage you to order your FREE copy of Medical Marajuana Use Can Jeopardize Washington Child Custody Cases.